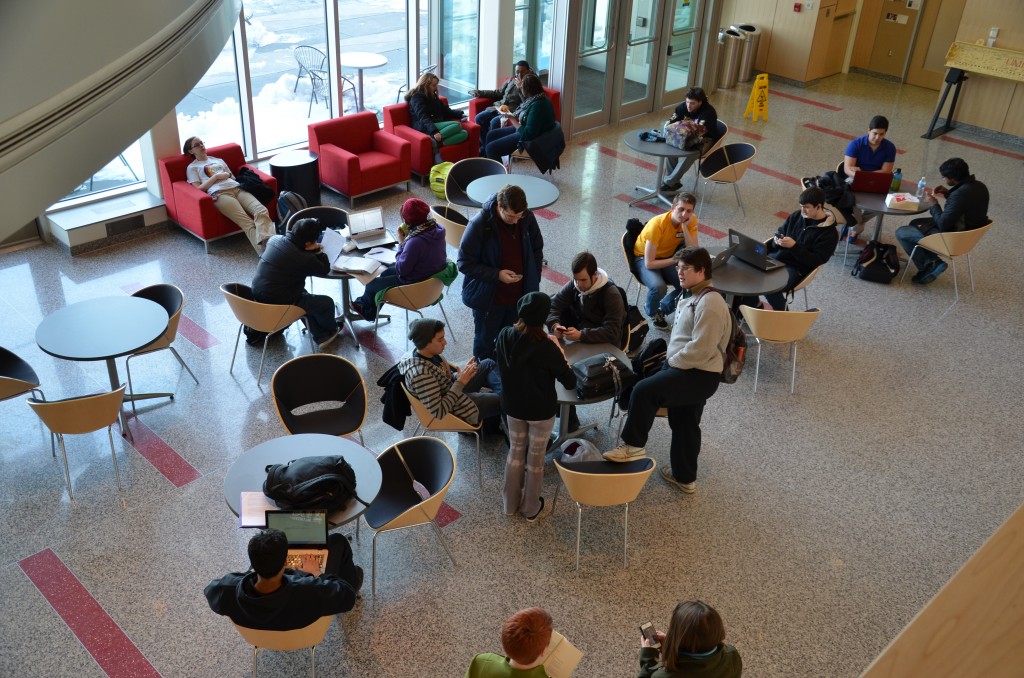 While majoring at UMBC, students also have access to a huge array of Student Organizations through Student Life. The opportunities are diverse and offer several ways for one to enhance their University Experience.
If one is particularly interested in additional chances to perform or work on performances there are several theatre based clubs that give students the opportunity to do so. UMBC even has its own United States Institute for Theatre Technology (USITT) Student Chapter.
In addition to that, students can explore sororities, fraternities, honors societies, media societies, and a wide array of hobby societies. You can find more information about these organizations through the Student Life Website.
And if you aren't finding a club to your liking and interest, current students can always start a new one!!
Performing Arts Student Organizations at UMBC
…and more are being added all the time!