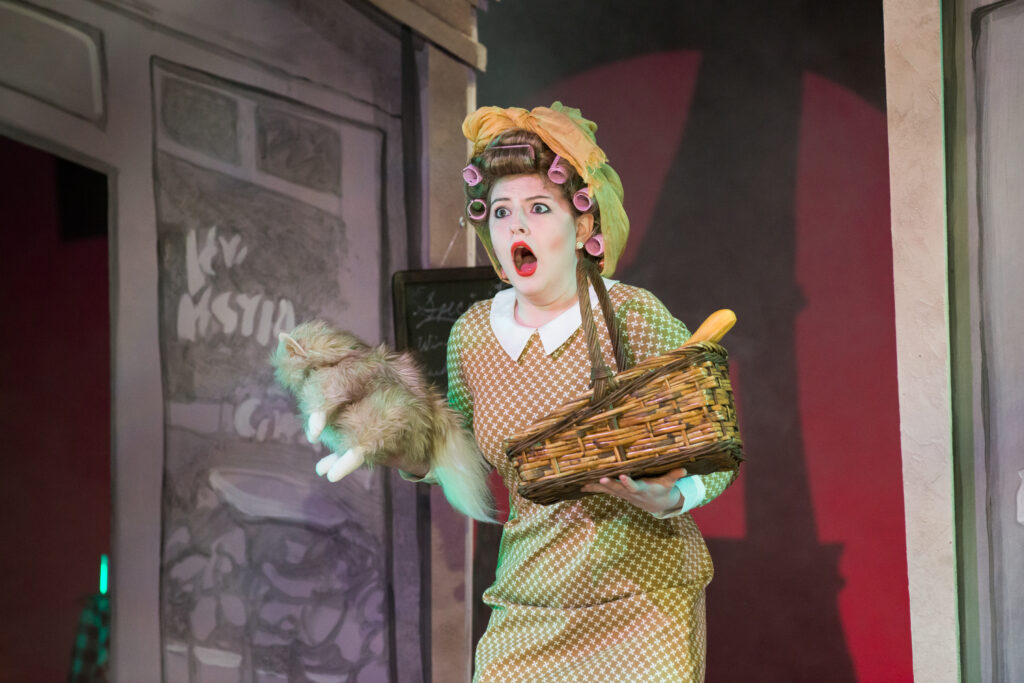 Admission to the Acting, BFA Major is via pre-recorded video audition and virtual interview. Though this process is remote, prospective students are always invited to visit our facilities and classes in person – we also offer complimentary tickets to attend our productions! Please contact us for more information. 
Scheduling an Interview and Submitting an Audition
To begin the admission process to the Acting, BFA Major, please fill out the BFA Admission Registration Form.
Once you submit the BFA Admission Registration Form, you will receive a confirmation email to schedule your virtual interview time, and instructions on how to submit your audition video.
Below are the interview dates throughout the year – please consider which meets your needs, and let us know if you have any questions (theatre@umbc.edu).
Please Note: Students cannot be admitted to the BFA in Acting Major without acceptance to UMBC by the Office of Undergraduate Admissions. However, as long as we have an application on file, students can begin the admission process.
2023-2024 Interview Dates
Summer '23 Decision (Freshmen and Transfers entering Fall '23): August 18
Early Action for Fall '24 (Freshmen and Transfers): November 10
Transfer Applicants (entering Spring or Fall '24): January 12
Linehan Scholar Applicants ONLY (Freshmen ONLY): January 20

If you are interested in the Linehan Scholarship program, please go here for more information and to register. The Linehan application process is slightly different than the regular BFA audition, so please be sure to read all of the pertinent information.
Linehan applicants who are actors will automatically be considered for acceptance into the BFA Acting program during their Linehan interview and audition, and will not need to conduct an additional interview or audition with the Theatre Department.

Fall '24 Decision (Freshmen and Transfers): March 8
Fall '24 Decision (Freshmen and Transfers): April 12
Interviews are around 15 minutes long and are usually held on Fridays between 2-4pm. The interviews will be completed via GoogleMeet unless otherwise indicated. You will receive the link to the interview via email and Google Calendar once your audition video is submitted, and interview time confirmed.
Current UMBC students who are interested in joining the BFA Acting program should contact theatre@umbc.edu to set up an appointment to discuss appropriate transition into the program.
Audition Requirements:
Freshmen: Prepare one 60-90 second contemporary monologue (comedic or dramatic).
Transfer: Prepare two, contrasting, 60-90 second monologues (no more than 3 minutes all together). The pieces may be either comedic or dramatic, contemporary or classical.
Ideally, your audition monologue should feature material you feel connected to and excited to perform. It's helpful if the monologue is from a published play, but not required.
Tips for Recording Your Audition Material
Here are some things to keep in mind as you prepare your audition recording:
Set up your camera so that you are framed from head to toe. It's okay if you don't have a perfect filming set up. We aren't worried about your background.
Pick a spot where you aren't too cramped so you can do your best work. Make sure we can see you.
We aren't looking for professional studio lighting but set up near a window or in a room with good lighting so we can see your work.
Try to limit background noise. We understand if your dog barks or if a car honks, but see if you can find a relatively quiet spot for your audition.
Set your camera in one spot and keep it at eye level. No fancy camera work here.
Find a table, a sturdy stack of books, a tripod, or a reliable family member to hold the camera steady for you.
Interview Requirements:
The purpose of the virtual interview is to talk about your interests as a theatre artist. It's meant to be casual, and an opportunity to get to know you better!
Questions may include:
Why are you interested in UMBC's Department of Theatre?
Choose one of your recent roles or performances. What did you learn about yourself as an actor and a person from working on this role?
In addition to acting and performance, what are your other academic and artistic areas of interest?
When you see yourself working in your craft, where is that?
What other colleges are you looking at?