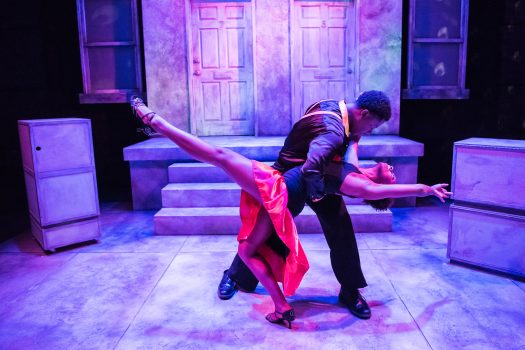 Our Mission:
At UMBC we believe that theatre is an ever-changing art form, responding to and creating new ideas that confront our ethical, political, and artistic ideas and practices. Degree programs leading to an Acting, BFA, a Theatre BA; Theatre Studies Track, Theatre BA; Design & Production Track, or a Theatre BA; Theatre Studies: Teacher Certification Pathway provide students with the interdisciplinary skills to become actively engaged with their art and with the world around them. A dedicated faculty focuses on each student's evolution as an artist and as a person, making the study of theatre at UMBC a life-changing experience that stimulates, challenges and inspires.
New Ways and New Plays — Our Vision for the Future:
UMBC Theatre fosters artistically innovative and socially engaged graduates in a leading liberal arts program. Using the latest technologies and practices, we experiment with theatrical forms, create provocative new work, and give voice where it is most needed.
UMBC was established upon the land of the Piscataway Conoy and Susquehannock peoples. Over time, citizens of many more Indigenous nations have come to reside in this region. We humbly offer our respects to all past, present, and future Indigenous people connected to this place.