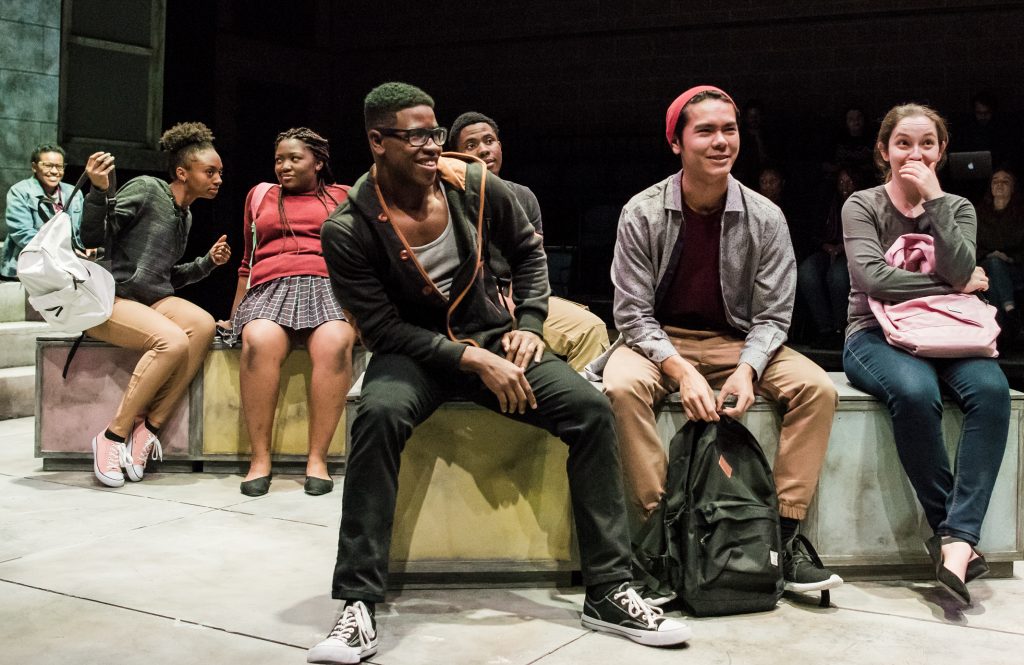 UMBC Theatre welcomes transfer students from community colleges and four-year institutions.
If you are considering transferring to UMBC as a Theatre major, please fill out the Prospective Student Interest Form, or email theatre@umbc.edu, and we will put you in touch with an academic advisor. The advisor will discuss the best course registration options for you, and help guide the transition.
Information about undergraduate transfer student admission can be found here.
Transfer Students, Accelerated BFA in Acting Track
UMBC offers a selective Accelerated BFA in Acting track for transfers students with college acting training. Student who apply and audition may be eligible for placement into upper-level studio courses. Depending on previous coursework, students may earn the degree in four or five semesters. Outstanding applicants may be eligible for Fine Arts Scholarships.
Students must plan to audition for the Accelerated Track prior to enrolling at UMBC. Auditions are typically held in November, February and August.
To learn how to schedule an audition, click here, or contact us at theatre@umbc.edu.
Current UMBC Students
Current UMBC students who are transferring from another department should plan to audition during a transfer audition date or during the first year of study in the Theatre Department. Please schedule an appointment to discuss your transition into the department – learn more here.